ULTIMATE URBAN ENDURO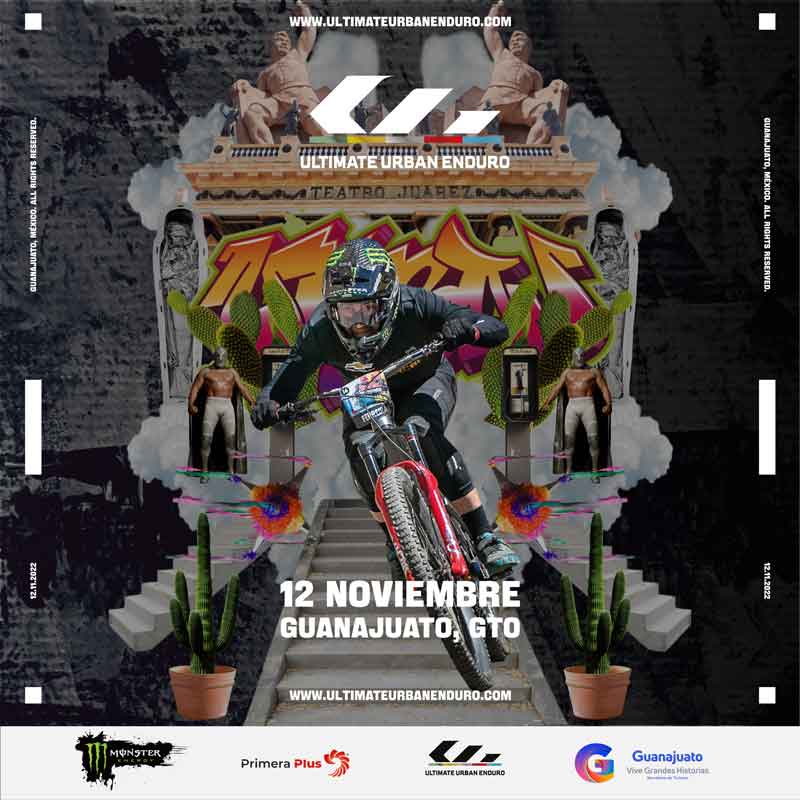 Creating an extreme 100% urban environment.
First 100% Urban Enduro mountain biking event in the world that will bring together the best 50 riders on the planet and at least 200 national riders, this race that manages to merge the technical requirement with resistance, ascents and descents with slopes, ramps, cuts and technical areas, resulting in a race of 2,580 m. full of obstacles and -More than 10,000 spectators. adrenaline, with different special tests through alleys, squares and underground streets.
PROGRAM
METAS:
Meta 1: Teatro Juárez

 

Meta 2: Plazuela de los Ángeles
Meta 3: Alhóndiga de Granaditas